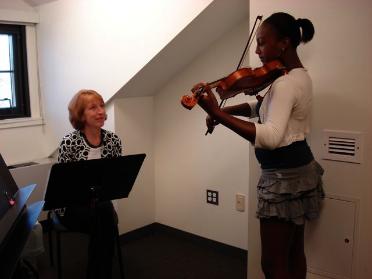 PHOTO CREDIT: LESLIE WEBSTER
ABOUT THE CERTIFICATE ADVANCEMENT PROGRAM FOR STRINGS (ASTACAP)
The Certificate Advancement Program for Strings (ASTACAP) offers eleven levels of graded curriculum and periodic performance examinations — from elementary through the standard concerto repertoire—for violin, viola, cello, and bass. Completion of each level is recognized through the awarding of an ASTA Certificate of Achievement, accompanied by examiner comments. These examinations are not competitive; they are meant to enhance and reinforce the efforts of the average student, motivating them to persevere and even excel in their instrumental studies. This program is fully compatible with both traditional and Suzuki teaching methods.
I was pleasantly surprised with the experience. My students diligently prepared all their separate video clips and it was easy for me to upload the files onto the website. In fact, some of my students who normally deal with significant nervousness, preferred this format. The comments they received were very insightful and encouraging. Considering all the upheaval we are all dealing with, I was grateful that we could still participate in the ASTA CAP Examinations!
"I searched for a long time looking for a program where students could get feedback… I really like the two pages of detailed information… the comments are given on so many topics… the main benefit is that they (students) have goals throughout the year."
HOW DO YOU AND YOUR STUDENTS BENEFIT FROM ASTACAP?
Progressive, flexible curriculum

Individualized selection of study materials
Use in any teaching tradition
Non-competitive performance experience, including sight reading
Examination by highly experienced, respected instructional specialists
Detailed, supportive feedback
Exam results provided directly to teachers
Collaborate with other students and teachers
To participate in ASTACAP examinations:
1. Join ASTA. Go to astaweb.com for membership information. Ask your administrator to help underwrite your membership.
2. Create a tentative examination program for each student, based on what the student is likely to be playing at the time of the examination.
3. Go to astaweb.com, choose the link to the Certificate Advancement Program, and consult the repertoire listings to see which level best fits the students' examination programs.
4. A week or two before the deadline, fill out the student registration form. Please fill out a separate application form for each student and you the PayPal button below to pay all fees. Payments also can be made by contacting Jody Rajesh at Jodyr94@gmail.com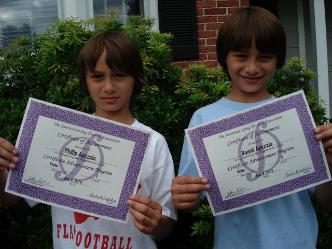 ASTACAP In-Person Exams Site Dates and Locations:
Saturday, June 3rd, 2023, 9am-5pm
Rider University, Lawrenceville, NJ
Postmark Deadline – April 3rd, 2023
Saturday, June 17th, 2023, 9am-5pm
18 Korwel Circle, West Orange, NJ
Postmark Deadline – April 17th, 2023
See attached for application
Mail Application(s) to –
Jody Rajesh
5 Marvin Rd.
Monmouth Jct. NJ 08852
Or
Scan and e-mail your application(s) to Jodyr94@gmail.com
Sample examination content:
The following is typical audition content for the first few levels. Please see the repertoire listings at www.astaweb.com for specific key choices, requirements, and the higher examination levels.