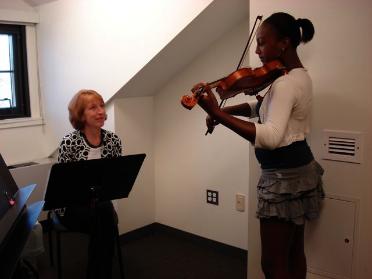 PHOTO CREDIT: LESLIE WEBSTER
ABOUT THE CERTFICATE ADVANCEMENT PROGRAM FOR STRINGS (ASTACAP)
The Certificate Advancement Program for Strings (ASTACAP) offers eleven levels of graded curriculum and periodic performance examinations — from elementary through the standard concerto repertoire—for violin, viola, cello, and bass. Completion of each level is recognized through the awarding of an ASTA Certificate of Achievement, accompanied by examiner comments. These examinations are not competitive; they are meant to enhance and reinforce the efforts of the average student, motivating them to persevere and even excel in their instrumental studies. This program is fully compatible with both traditional and Suzuki teaching methods.
To participate in ASTACAP examinations:
1. Join ASTA. Go to astaweb.com for membership information. Ask your administrator to help underwrite your membership.
2. Create a tentative examination program for each student, based on what the student is likely to be playing at the time of the examination.
3. Go to astaweb.com, choose the link to the Certificate Advancement Program, and consult the repertoire listings to see which level best fits the students' examination programs.
4. A week or two before the deadline, fill out the student registration form. Please fill out a separate application form for each student and send a single check to cover all students.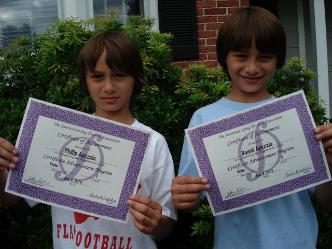 Sunday, May 3, 2020
Montclair State University
Upper Montclair
Postmark deadline: April 4
Contact: Leslie Webster (donleswebster@optonline.net)
Sunday, June 7, 2020
Wharton Institute for the Performing Arts
Berkeley Heights
Postmark deadline: May 11
Contact: Leslie Webster
Sunday, June 7, 2020
Rider University
Lawrenceville
Postmark deadline: May 4
Contact: Jody Rajesh (jodyr94@gmail.com)
Sample examination content:
The following is typical audition content for the first few levels. Please see the repertoire listings at www.astaweb.com for specific key choices, requirements, and the higher examination levels.